About Beagle
Dale Friesen CEO & President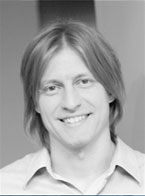 At the helm, Dale leads Beagle Productions as an entrepreneurial visionary with a knack for developing teams and products that anticipate market gaps.
Focusing on collaboration, Dale works with clients to ensure they are using the web effectively, by developing a proper web presence, generating excitement and interest in the web presence and third, engaging client's users to see results. Dale has a proven track record of working with businesses to successfully leverage online technology in the Corporate, High Performance Sport and Health & Wellness industries.
Paul Ens Product Development Director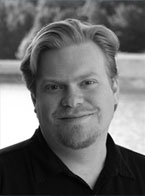 Overseeing Beagle Productions' future and current products, Paul manages a team of developers, designers and content specialits to ensure that each product is on target with our clients' evolving needs.
Leading a team in the development of the successful and hugely popular websites for the Star Wars and Indiana Jones franchises, Paul was responsible for all design, production, content, engineering, e-commerce, online strategy and partnerships with Apple, AOL, Yahoo and others. Under Paul's direction, starwars.com became the first entertainment website to establish an online community of more than 10 million registered members.
Trent Perehudoff Client Services Director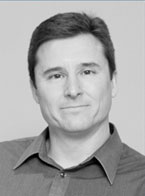 Trent leads a team committed to client satisfaction through a keen understanding of the client's needs, project scope, relevant market trends and Beagle's product offering.
With a a solid background in web design, programming, networking and hosting, Trent has gained years of experience in the software, internet and kiosk systems field. His experience in servicing clients extends to various market segments throughout North America.
Brenden Tarasoff Development Manager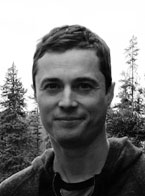 Brenden Tarasoff is a graduate of the Computer Information Systems SIAST program. He has experience developing thin-client web applications and database driven websites.
Brenden also spent a year volunteering overseas at the Can Tho University in Vietnam - developing internet based resources for distance learning.